Frigidaire FFPA Series Review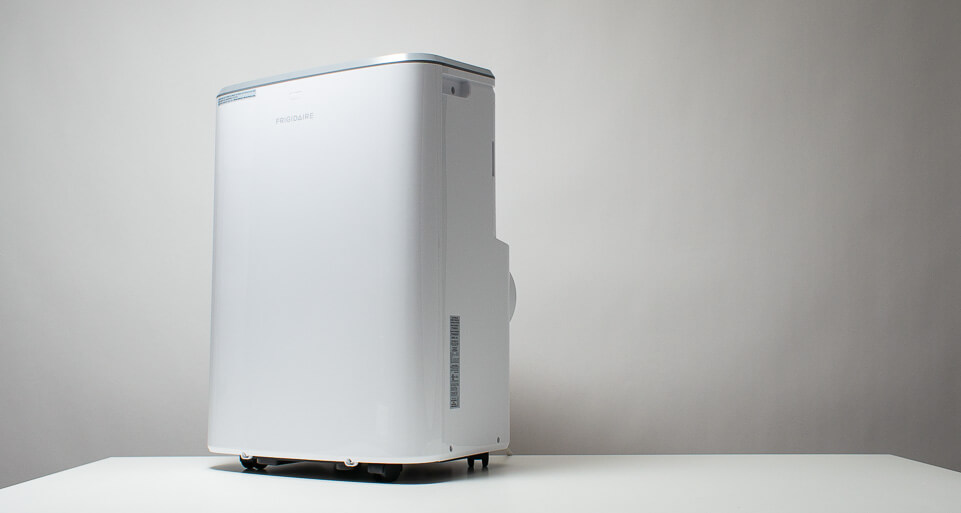 This review covers six different Frigidaire portable air conditioners:
Frigidaire FFPA0822U1
Frigidaire FFPA1022U1
Frigidaire FFPA1222U1
Frigidaire FFPA1422U1
and
Frigidaire FFPH1222U1
Frigidaire FFPH1422U1
The first four models all feature the same
Window installation kit and ducting
Control panel and accompanying feature set
They only differ in cooling capacity. Hence why the only difference in their model numbers is the two numbers after "FFPA". For example, the FFPA0822U1 is an 8,000 BTU model while the  FFPA1422U1 is a 14,000 BTU model.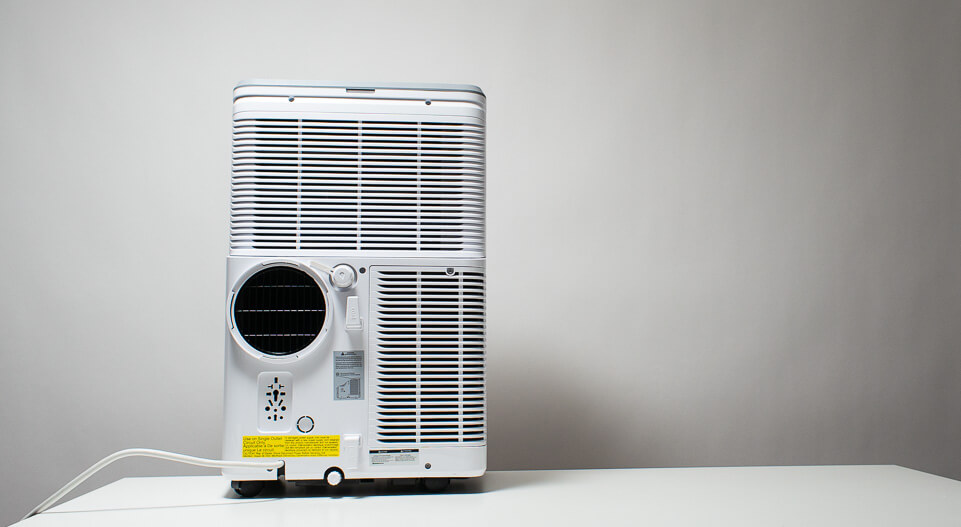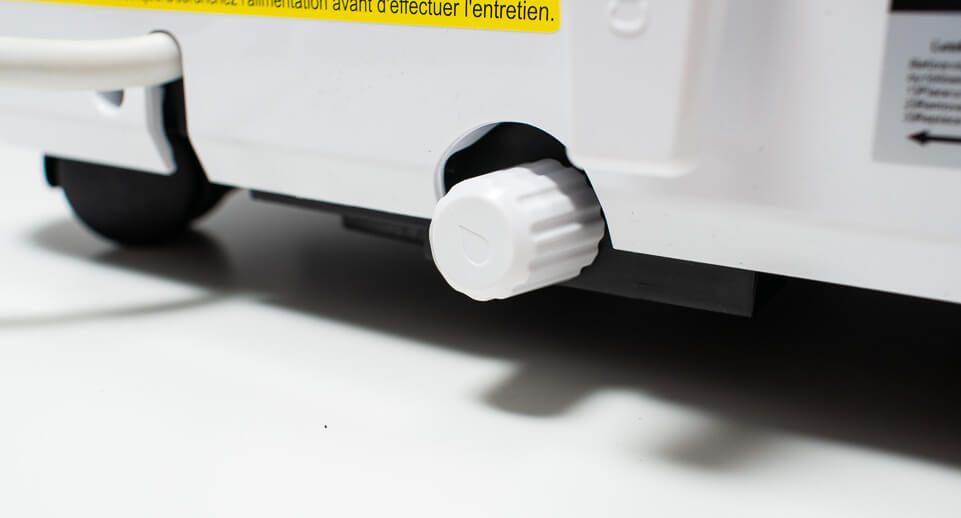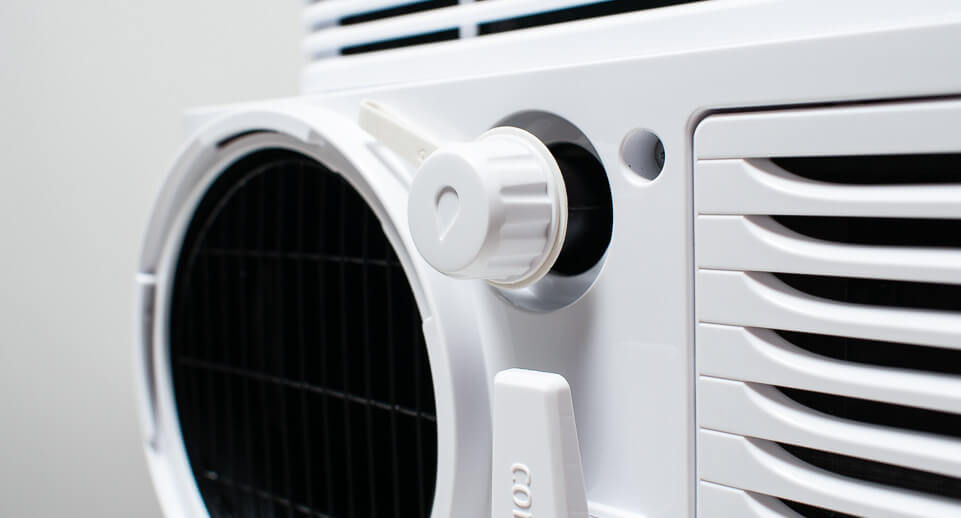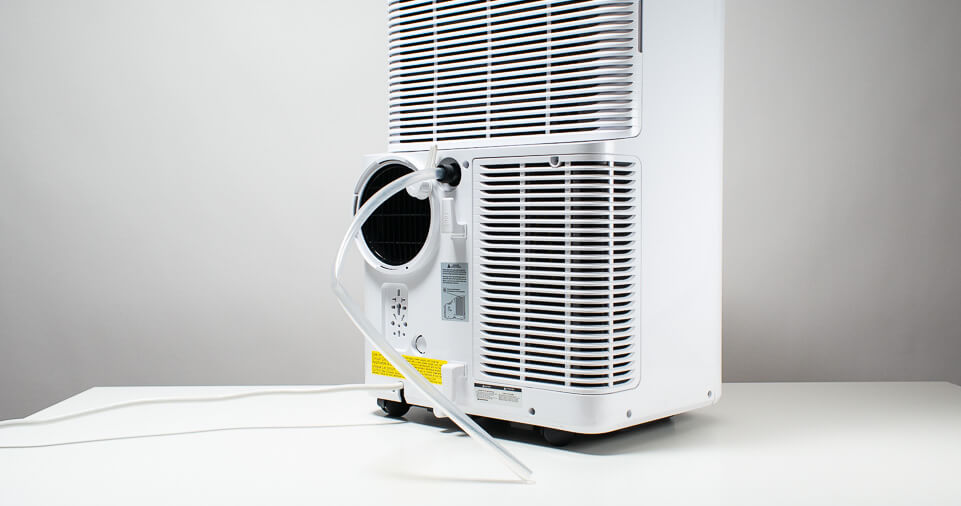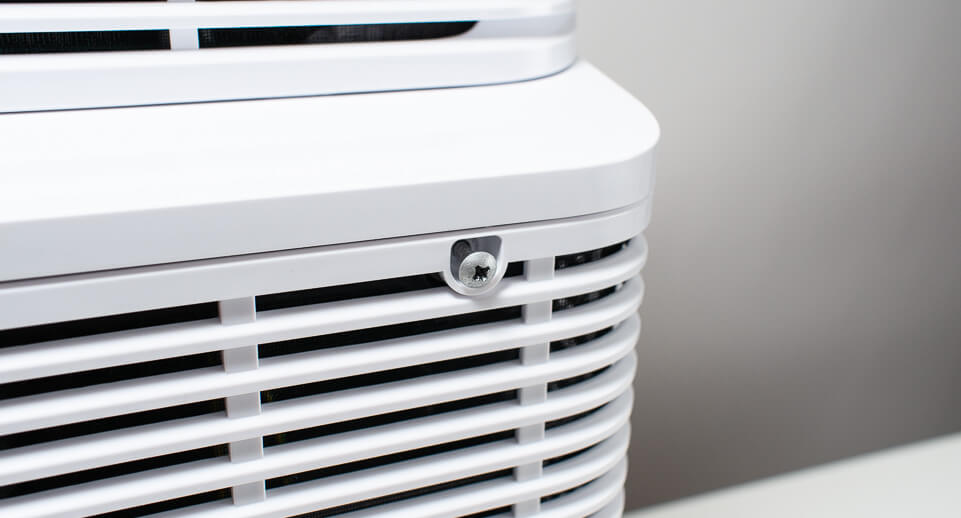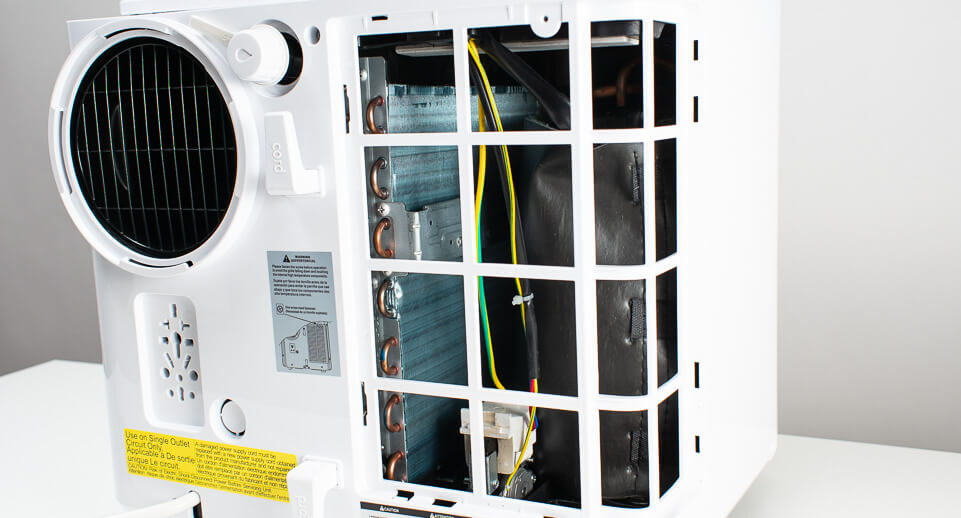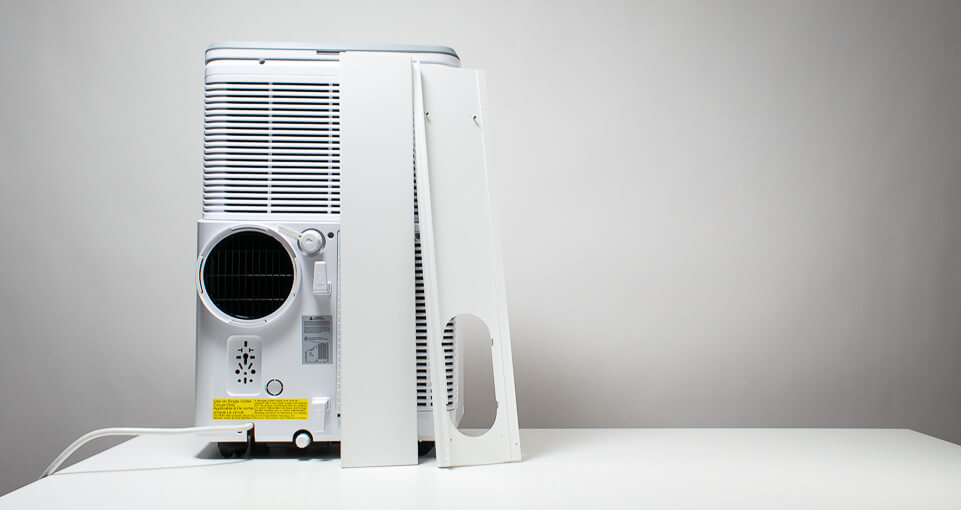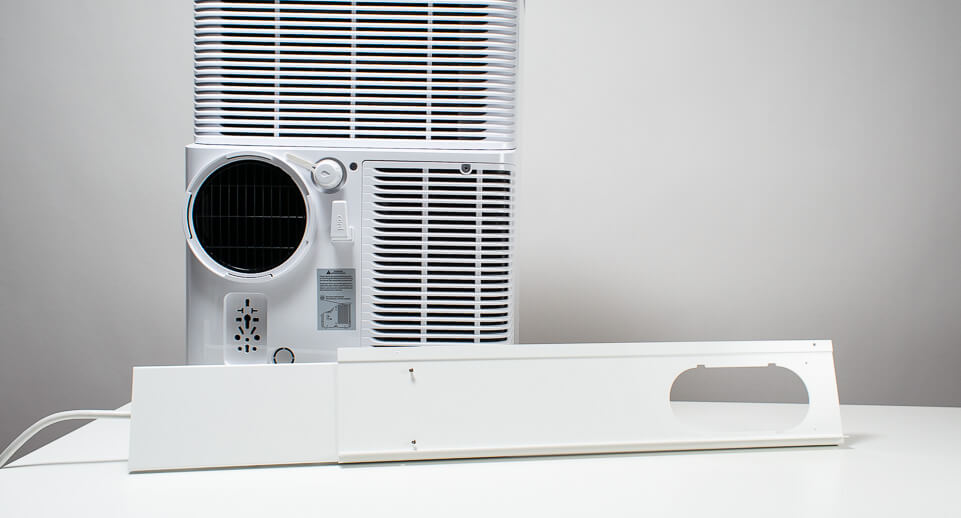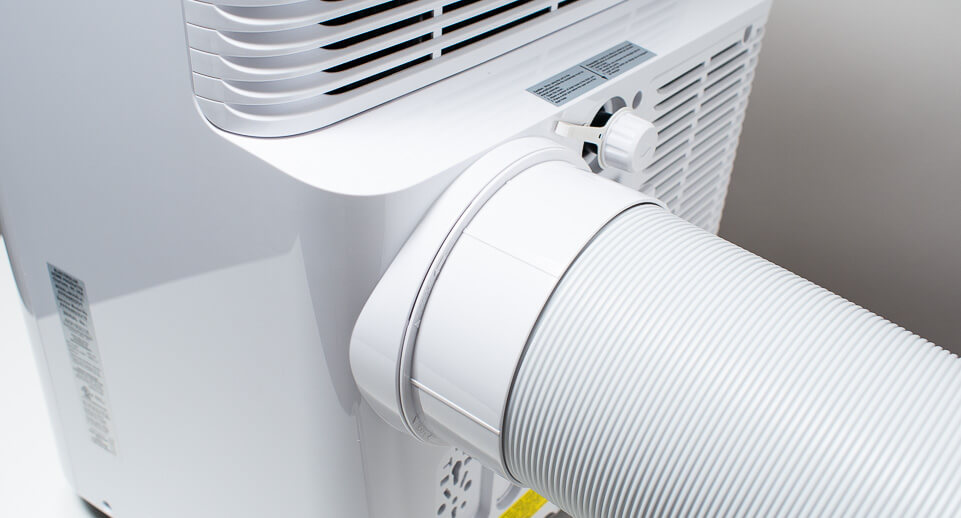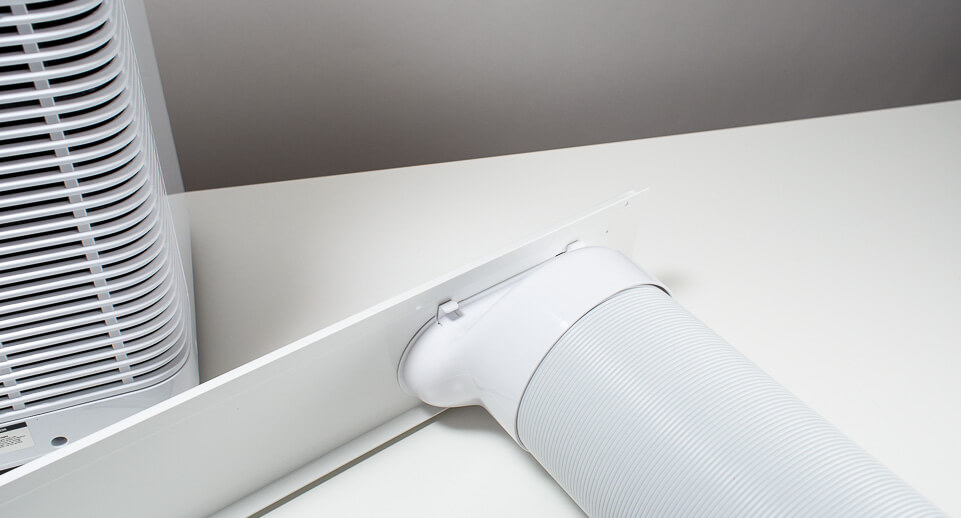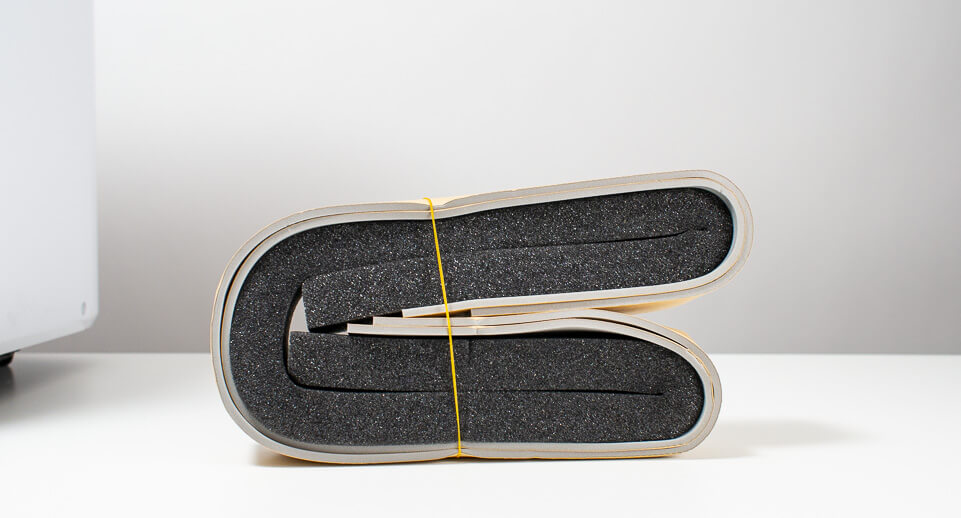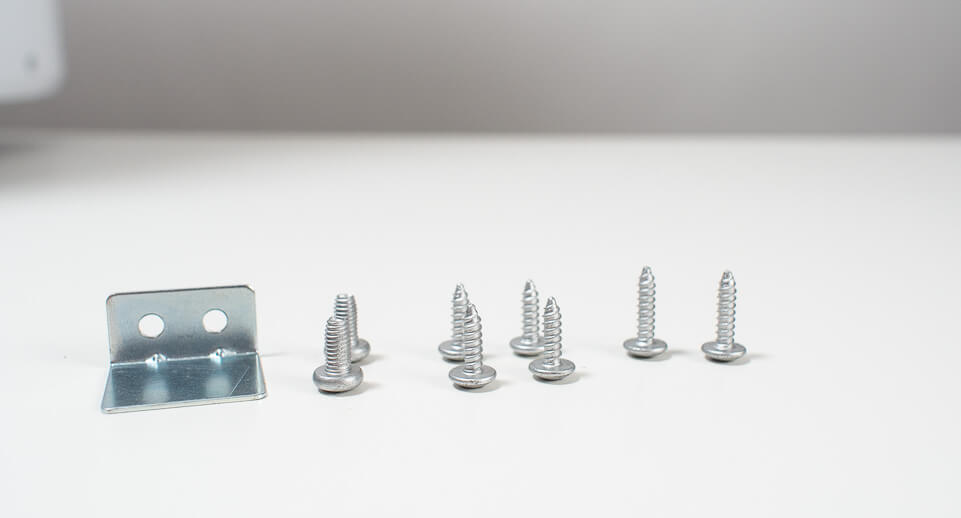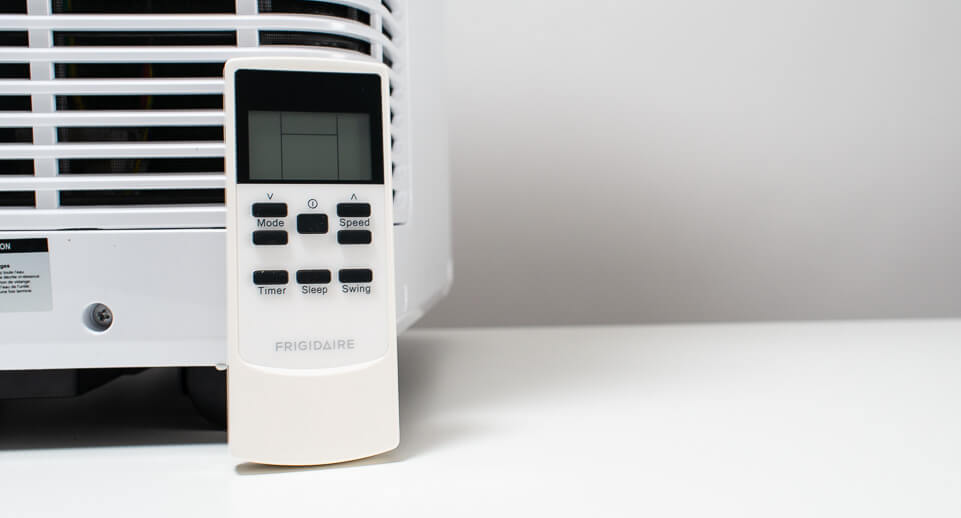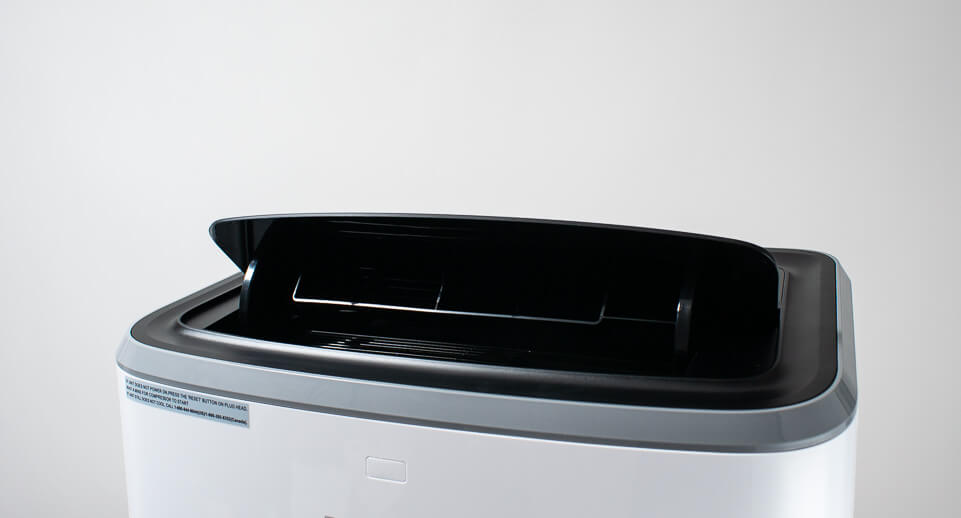 The last two models in the list – the Frigidaire FFPH1222U1 and Frigidaire FFPH1422U1 - are heater versions of the Frigidaire FFPA1222U1 and Frigidaire FFPA1422U1, respectively. They come with the exact same window kit, ducting, control panel, etc. but add heater functionality.
In any case, let's take a look at what all of these models have in common first.
Window Kit
All FFPA and FFPH models come with the same window kit
Window Kit Included Parts –
primary window bracket
extension (same exact length as primary bracket)
screws
bolts
safety lock (1x)
Window Kit Adjustment – screws to secure extension
Window Kit Min Length - 26 9/16" (26.6" spec.)
Window Kit Max Length - 49 1/4" if you have extension secured with protruding screws. Note that extension length = original length so theoretical max length = min length above x2. (48.5" spec.)
Weather Stripping included – yes, 2x foam seal A (thin adhesive compact), 1x foam seal B (non-adhesive thick)
Notes
Window kit minimum length is determined by the length of the primary bracket. For these Frigidaire AC units the primary bracket is 26 9/16" long. If your window isn't at least 26 9/16" wide or tall you will need to cut it (with a hacksaw, for example).
Thus, toolless installation for the included window kit requires a window at least 26 9/16" wide or tall. This is a higher number than it is for most other portable AC units on the market. For example, the LG LP1419IVSM's kit has a minimum length of 23" (without cutting). The LG LP1417GSR's kit has a minimum length of only 18".
If your window is relatively small – let's say 24" wide – you could install the kits that come with the LGs without cutting the primary bracket. You would be forced to cut the bracket with these Frigidaire models.
If you have a window taller/wider than 26 9/16" you will need to use the included extension. With these Frigidaire units, this requires that you screw directly into the front of the extension. On other models, you mostly screw into pre-drilled holes on the top/bottom of the extension.
Thus, there are two major negatives when installing the extension with these Frigidaire models compared to doing the same with most other models:
1. you have to use a lot of force (or a power tool) to secure the extension in place because there are no pre-drilled holes.
2. securing the extension is semi-permanent since you're permanently drilling holes into the extension.  If you need to make fine adjustments after you've secured the extension in place you'll need to drill new holes with these Frigidaire models. You only need to move the screw to the next pre-drilled hole with most other models.
The maximum window kit length for these Frigidaire models is 49 1/4". It's about 59" for the aforementioned LG models. If your window is wider/taller than 49 ¼" but still under 60" the LG models are recommended.
Another important note is that the brackets themselves are oddly angled at the top and bottom. This could make installation difficult in certain applications. Brackets for most other portable AC units are flat on the top and bottom which makes installation simple in all applications.
Hose Connectors
All FFPA and FFPH models come with the same ducting
End Adapters – pre-installed
AC Side Hose Connection – simple – push into and rotate slightly clockwise
Window Kit Side Hose Connection – diffuser (end adapter) just presses into window bracket – two tabs to press down on to remove it. Note that it only fits into window bracket in one orientation (not upside down like some other models)
Hose Min/Max – 17" to 60"
Notes
The ducting for all portable AC units requires an adapter on each end. These adapters are often pre-installed but sometimes they're not.
If they're pre-installed, like they are for these Frigidaire models, installing the ducting – i.e. connecting it to the AC unit and the window kit - is straightforward and simple.
If they're not pre-installed, which is the case for certain LG models – like the LP1417GSR – you have to install them yourself,  which can be difficult to do.
The ducting for these Frigidaire models extends to 5 ft. (60 inches). This is par for the course in the industry (it matches the average).
Control
All FFPA and FFPH models come with similar control panels and feature sets
Modes – auto, cool, dry, fan, and heat (FFPH models only)
Set temp range - 60 to 90° F
Fan speeds - 4 - high, med, low, auto
Timer - 1 to 24 hr in half hr increments
Control panel lights turn off - no
Notes
Almost all portable AC units feature the same three modes – cool, dry, and fan. On cool mode they cool, on dry mode they work like a dehumidifier (only remove moisture – no cooling), and on fan mode only the fan runs.
Frigidaire FFPA and FFPH models add a new mode – auto mode. It cools, heats (heating models only), or runs only the fan, depending on the set temperature vs the current temperature in the room.
This mode can be useful on FFPH (heater) models if the room fluctuates between being colder or hotter than the set temperature.
It is virtually useless on FFPA models since cooling mode will do exactly the same thing – it will cool when the room temperature is higher than the set temperature and run only the fan when the room temperature matches or is below the set temperature.
Another unique feature is being able to set the fan speed to auto. Most other portable AC units only have three fan speed settings – high, medium, and low.
Again, this could be a helpful feature for FFPH models but it is essentially a useless feature for FFPA models. Why? Because you will never want to run FFPA models on any fan speed other than high.
Fan noise drowns out compressor noise and compressor noise is substantial on all of these Frigidaire portable AC units, just like it is for every other portable AC unit on the market. To maximize your chances of not hearing the compressor you'll want fan speed set to high at all times. You will never want to leave fan speed up to the AC unit itself by setting it to auto mode.
The timer on FFPA and FFPH units is easier to use than it is on most other models as you can adjust it using the up/down arrows on the unit's control panel. Most other models require you to press the timer button repeatedly – so you can essentially only press up, not down on those models.
Finally, these Frigidaire models do not give you the ability to turn their control panel lights off. The only model on the market that does offer this functionality that we're aware of at this time is the LG LP1419IVSM.
Condensate
All FFPA and FFPH models handle drainage the same way
Drainage options –
top drain - continuous drainage (dry mode) - manual says to not do continuous during cooling mode for "max performance"
bottom drain - to empty "for winter storage" according to manual
Drain hose – yes, BUT manual makes no mention of it in drainage section - says to use garden hose for continuous and just drain with no hose to empty bottom drain
Dry mode pints/day – varies according to model
Frigidaire FFPA0822U1 - 67 pints/day
Frigidaire FFPA1022U1 - 67 pints/day
Frigidaire FFPA1222U1 - 79 pints/day
Frigidaire FFPA1422U1 - 84 pints/day
Filters
All FFPA and FFPH models handle filtration the same way
Top filter (evaporator) – easy grille removal; removing filters from grilles is fairly easy
Bottom filter (condenser) - removing bottom grille requires unscrewing; removing filters from grilles is fairly easy
Every FFPA and FFPH unit falls into a standard BTU class.
Frigidaire FFPA0822U1 - 8,000
Frigidaire FFPA1022U1 - 10,000
Frigidaire FFPA1222U1 - 12,000
Frigidaire FFPA1422U1 - 14,000
Frigidaire FFPH1222U1 - 12,000
Frigidaire FFPH1422U1 - 14,000
In the past, you would shop for a model in a particular BTU class and then compare models within that class based on the type of window kit they came with, their drainage functionality, etc.
But you would never compare their cooling capacities. Why? Because they would have the exact same apparent cooling capacity. Shopping in the 10,000 BTU class? Well, every single model in that class has a cooling capacity of 10,000 BTUs. Shopping in the 12,000 BTU class? Every single model in that class has a cooling capacity of 12,000 BTUs.
Today, we have a new method by which to compare cooling capacity. It's called seasonally adjusted cooling capacity – SACC for short.
SACC essentially takes the base BTUs – 10,000, 12,000, etc. – and subtracts out BTUs lost due each particular model's inefficiencies. Some models have more substantial inefficiencies than others so SACC varies within each BTU class.
We can use SACC to distinguish between the most efficient and least efficient models in each size class.
14,000 BTU size class
Both the FFPA1422U1 and FFPH1422U1 have a SACC of 7,800 BTUs. This puts both in the bottom tier for efficiency in the category.
Top performers include the LG LP1419IVSM and NewAir NAC14KWH02. The LG has a SACC of 10,000 BTUs and the NewAir has a SACC of 9,500 BTUs.
If you're shopping for a 14,000 BTU portable air conditioner and you're looking for a model that cools more effectively than the competition, the Frigidaires definitely do not fit the bill here. We recommend either the LG or NewAir instead.
12,000 BTUs
The Frigidaire FFPA1222U1 has a SACC of 6,500 BTUs while the heater version – the FFPH1222U1 – has a slightly higher SACC of 6,600 BTUs.
The top performer in the category is a Frigidaire but it's neither in the FFPA or FFPH series. Instead, it's a part of Frigidaire's "Cool Connect Smart" line of portable AC units. The Frigidaire FGPC1244T1 has a SACC of 7,200 BTUs.
10,000 BTUs
Here, the FFPA line outperforms the "Cool Connect Smart" line. The Frigidaire FFPA1022U1 has a SACC of 6,000 BTUs while the FGPC1044U1 has a SACC of only 5,200 BTUs. Neither unit is a top performer in the category.
That title belongs to both the LG LP1017WSR and LP1018WNR – each with a SACC of 6,500 BTUs.
8,000 BTUs
The Frigidaire FFPA0822U1 comes in with a disappointing SACC of only 4,400 BTUs.
The top performers are again two LGs. The LP0817WSR and LP0818WNR each has a SACC of 5,500 BTUs.
Important Note
This particular guide was written several years ago. As such, certain models referenced in this guide may no longer be available and the specific models we recommend may have changed. See our general portable AC buyer's guide for our latest recommendations.
Conclusion
Frigidaire FFPA and FFPH portable air conditioners offer only one positive over the competition – an auto mode. And this mode is only helpful for FFPH (heater) models. FFPA models and all other portable AC units on the market get the exact same functionality out of cooling mode.
Otherwise, compared to models by other brands, these Frigidaire models
Are more difficult to install
due to their angular window brackets
Don't offer the same level of flexibility during installation
because the minimum length is higher and their maximum length is lower for their window brackets
Don't offer the same level of cooling
because their SACC tends to be lower than comparable models in the same BTU class
Add a Comment
Have a question or comment? Let us know below.
Comments
No comments yet. Be the first!