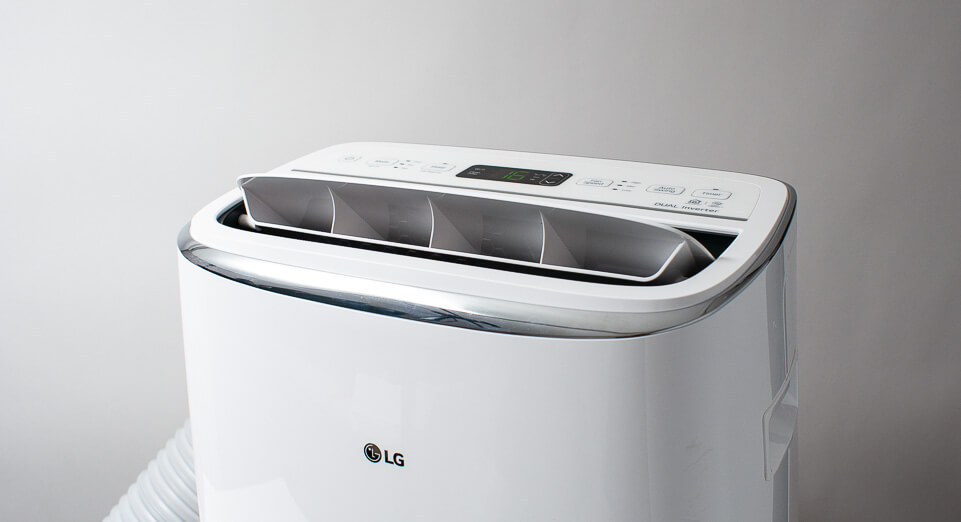 Initial Analysis
Under the old standard for measuring cooling capacity, the LG LP1419IVSM is a 14,000 BTU portable air conditioner.
Under the new standard, its capacity drops down to 10,000 BTUs.
Why?
Because the new standard - called seasonally adjusted cooling capacity - takes into account two major inefficiencies:
heat that the unit radiates back into the room through its exhaust duct
heat that the unit pulls into the room from the outdoors
The unit exhausts hot air out of the room through its exhaust hose. This creates an area of low pressure inside the room. Outdoor air is comparatively higher in pressure and is pulled into the room through any air gap it can find (usually around the portable AC unit's installed window bracket). This adds heat back into the room.
In any case, accounting for these two inefficiencies, the LP1419IVSM's seasonally adjusted cooling capacity (SACC) is 10,000 BTU.
Even though this is a drop of 4,000 BTUs it's actually less of a drop than that of many other 14,000 BTU units on the market. The Black + Decker BPACT14WT, for example, is also a "14,000 BTU" portable air conditioner, but has a SACC of only 7,700 BTUs.
The LP1419IVSM's relatively high SACC allowed it to perform very well in our own real world performance tests. In a 150 sq. ft. room with a starting temperature of 90° F (and an outdoor temperature, also at 90° F) the LP1419IVSM was able to lower room temperature by 10° F in about 10 minutes and 15° F in about 30 minutes.
For comparison, all of the sub 9,000 SACC BTU units we tested (units like the Black + Decker BPACT14WT) took at least 30 minutes to lower the room's temperature by 10° F and close to 2 hours to lower it by 15° F.
Like most other 14,000 BTU units on the market, the LP1419IVSM draws a lot of power. 14,000 BTU units draw between 1200 and 1400+ watts depending on specific manufacturer and model. The LP1419IVSM draws 1370 watts on maximum fan speed operating at maximum cooling capacity.
The simplest way to approach portable air conditioner energy efficiency is to simply divide its seasonally adjusted cooling capacity by its watts.
Energy efficiency = SACC/watts
SACC should be used instead of the old standard (14,000 BTUs) since it's much more representative of the unit's actual cooling capacity.
Plugging in numbers for the LP1419IVSM we get
SACC/watts = 10,000/1370 = 7.3.
This number – 7.3 – is a relatively large number (for comparison, the Black + Decker BPACT14W has a SACC/watt ratio of only 5.3), which makes the LP1419IVSM one of the most energy efficient portable AC units we've tested.
In all other areas, the LP1419IVSM's performance very closely resembles that of its competitors.
Like its competitors…
It's just as noisy – both in terms of raw noise output and the quality of the noise it produces
It's a large and heavy appliance
It comes with the same modes, fan speeds, etc. The one notable exception is the fact that this unit does allow you to adjust the brightness of its control panel. You can even turn the control panel LEDs off completely. This isn't something you can do with most other portable AC units on the market.
This leads us to the major pros and cons for this unit:
Pros and Cons
Pros
Relatively high SACC – because of its high SACC it's able to cool quicker and to greater extent (to lower temperatures) than most of its competitors; its high SACC also makes this unit the one of few options on the market for especially challenging environments – eg. second story rooms, rooms with west facing windows, rooms with a lot of windows, etc.
Good energy efficiency – again, energy efficiency is best described by dividing SACC by watts. Because of its high SACC this unit is one of the most energy efficient on the market.
Good durability – something we haven't discussed to this point is the fact that this unit does offer better build quality than that of most of its competitors.
Low installation difficulty – this unit comes with a 3 piece window kit. Having 3 different pieces to work with allows for more flexibility when it comes to installing it in different types/sizes of windows. This unit also came with a more extensive weather stripping kit than any other unit we tested.
Easier storage – two design choices make this unit easier to store than any other portable AC unit on the market: a. it comes with its exhaust hose attached to its body. All other units come equipped with a separate hose that has to be attached manually and then removed manually for storage. b. the back of the unit has a compartment specifically for storing window kit accessories. No other unit on the market comes with this compartment.
Cons
The LP1419IVSM is large and heavy just like every other portable AC unit on the market – specifically, it weighs about 70 lb. and is about 2.5 ft. tall
Its noisy just like every other portable AC unit on the market – with cooling mode activated there's a compressor buzzing sound just like there is with every other portable AC unit on the market. On high fan speed the fan noise masks the compressor buzzing noise so, as long as you keep the unit on high fan speed, you won't have to listen to the buzzing – only the loud but reasonably clean "shhhhh" sound made by air rapidly being pushed out of the air conditioner.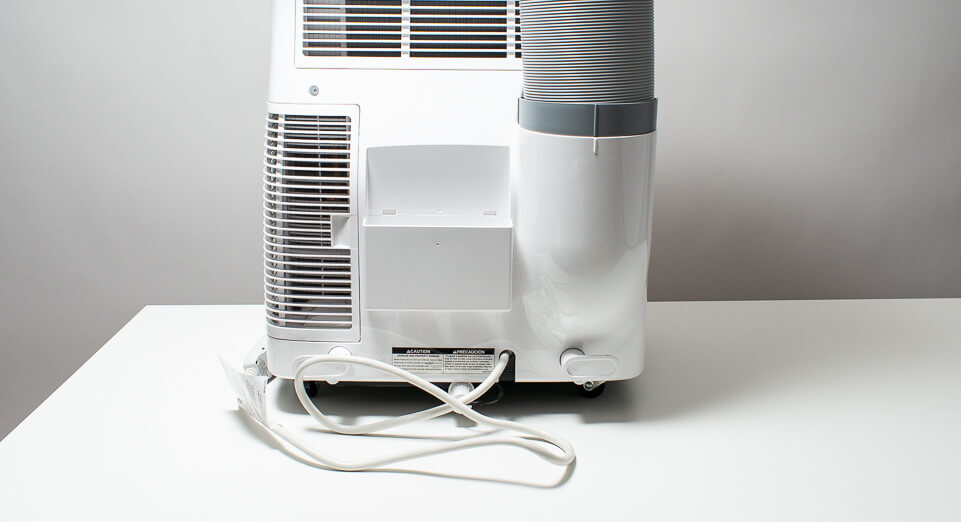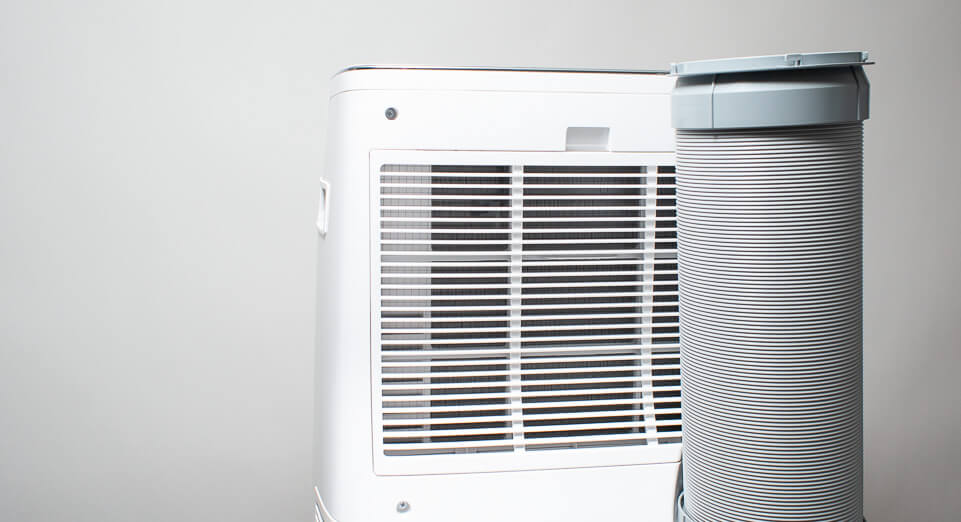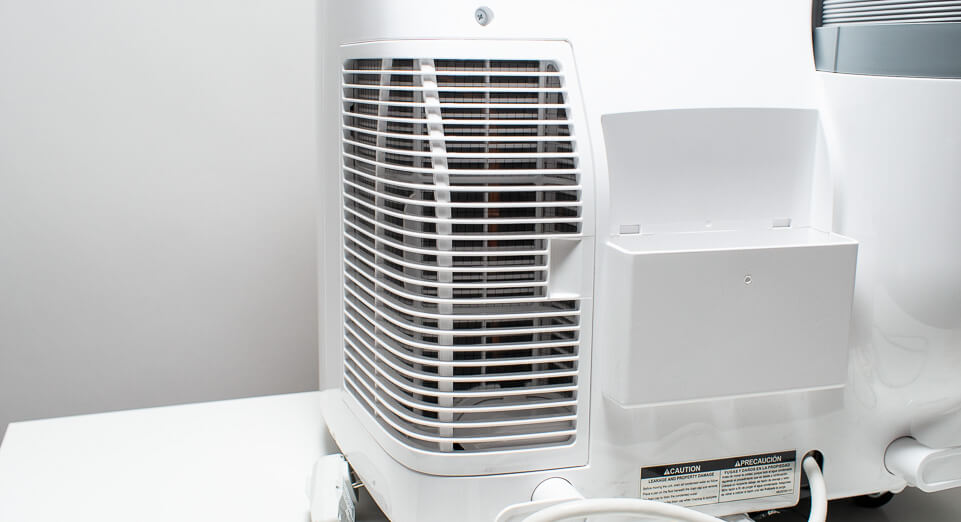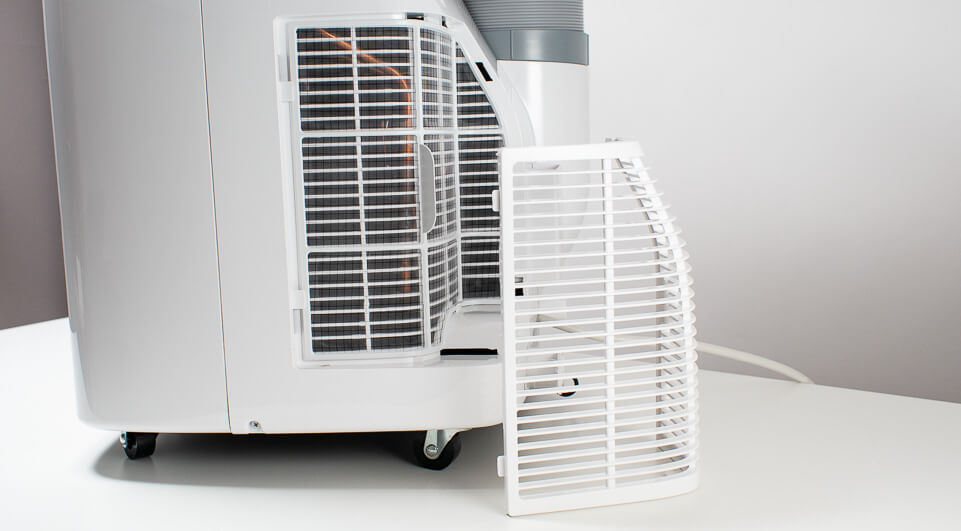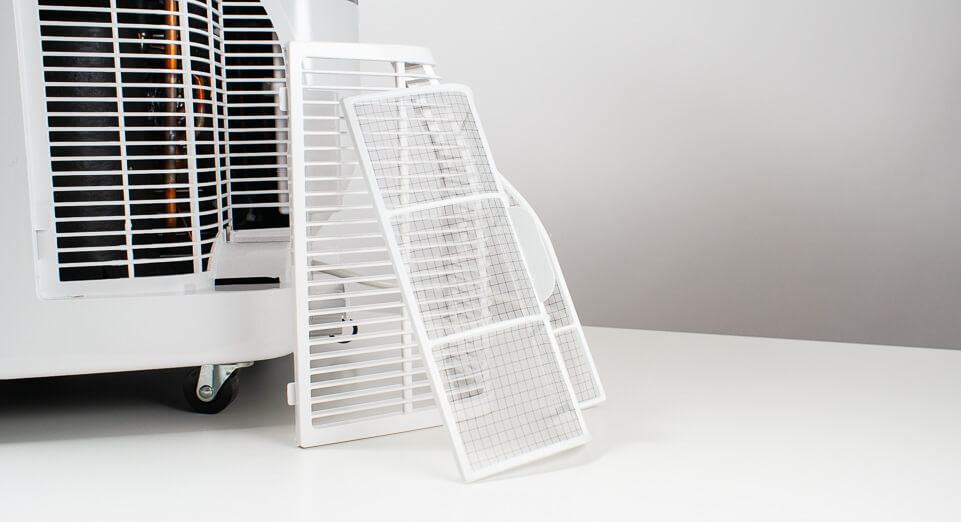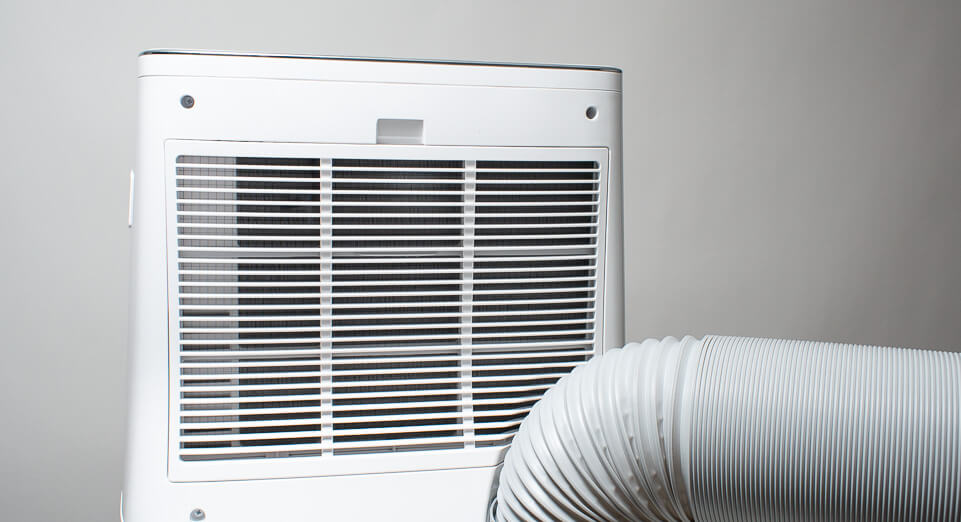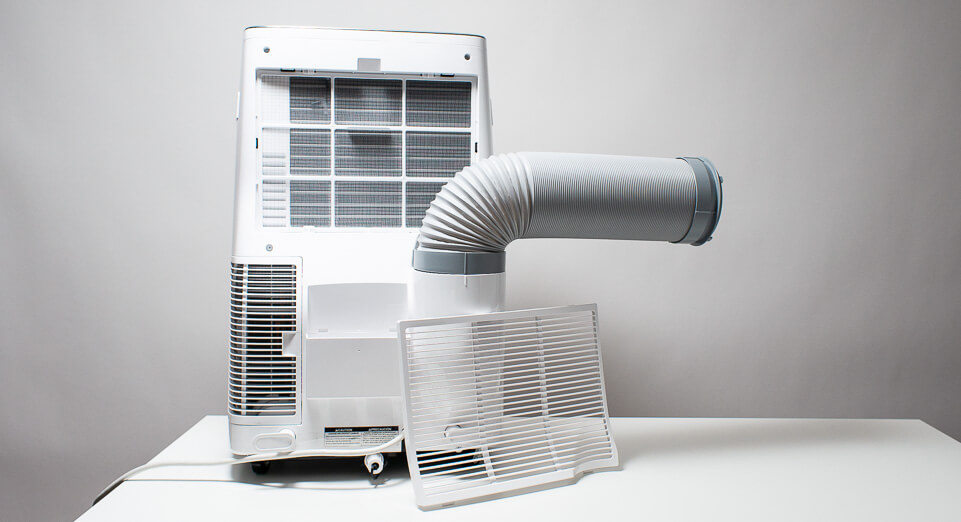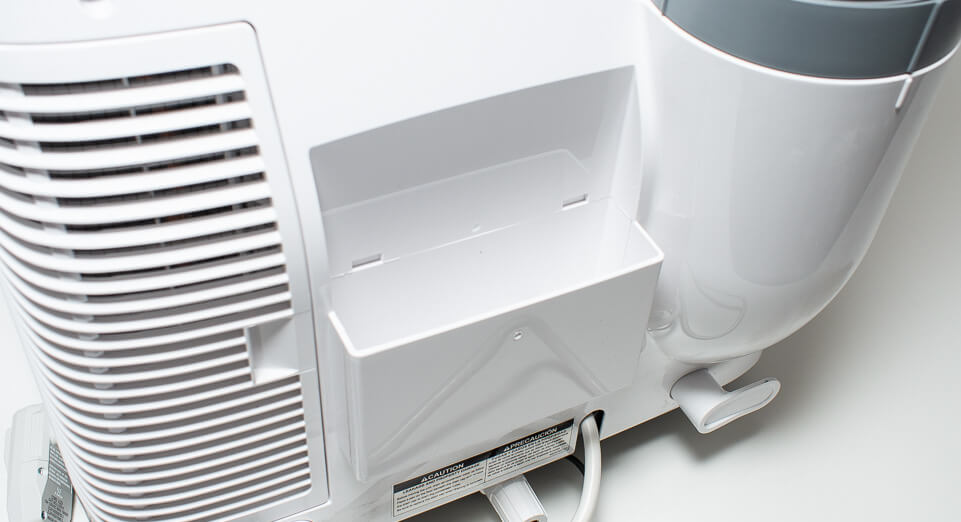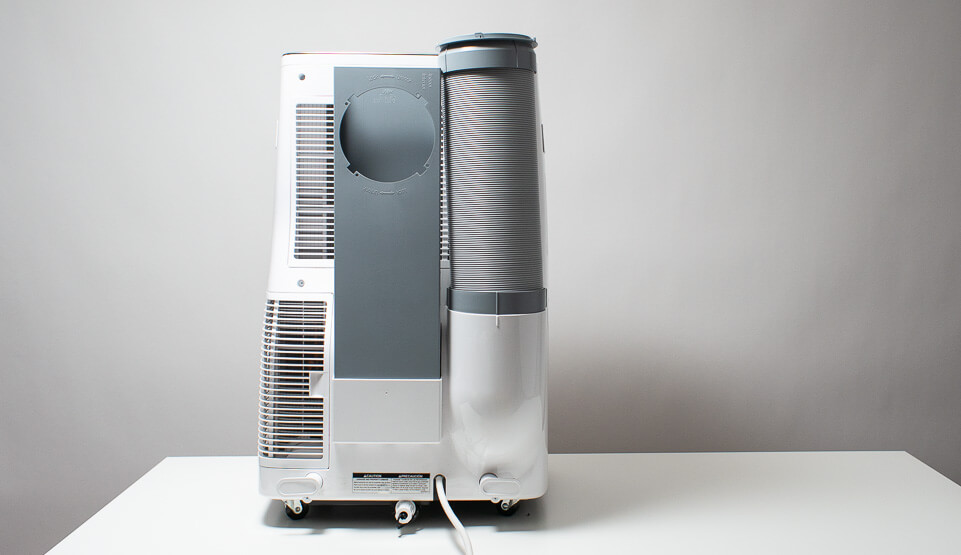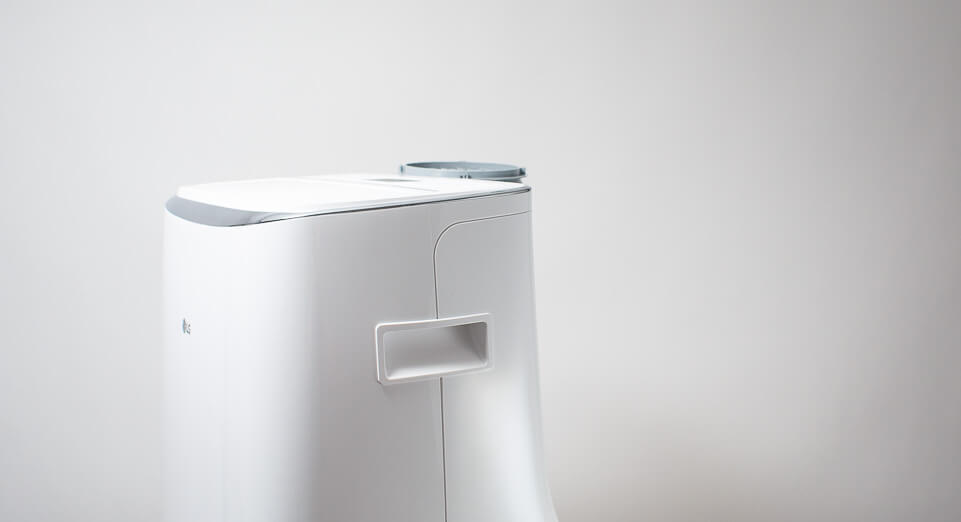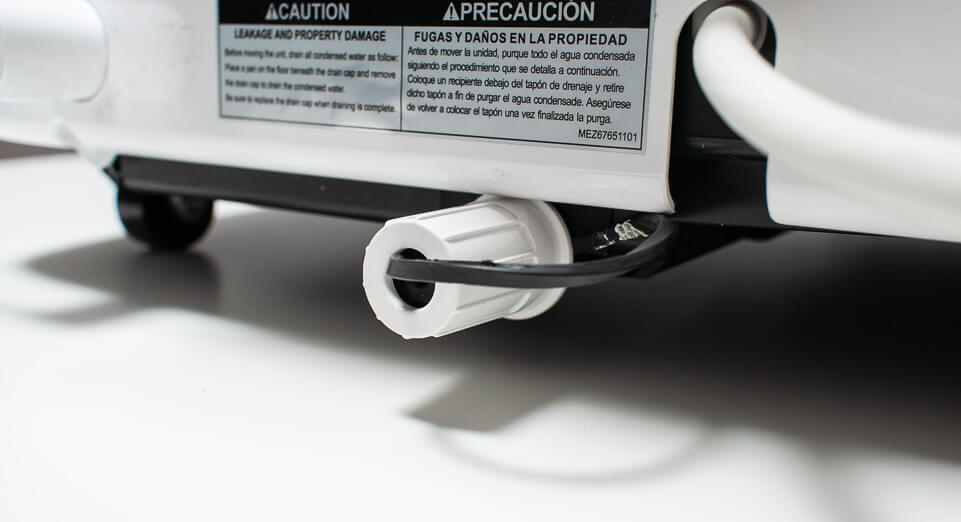 Conclusion
The LP1419IVSM is one of the best portable air conditioners on the market.
Its actual cooling capacity – that is to say, its seasonally adjusted cooling capacity (SACC) – is higher than that of most competitors.
This not only allows it to cool faster and to a greater extent (lower temperatures), but also allows it to cool more challenging environments much better.
With 10,000 SACC BTUs, the LP1419IVSM is able to cool
Rooms larger than 150 sq. ft.
Rooms that are challenging to cool
in a reasonable time frame and to reasonable temperatures
This unit is also a good option for
Smaller rooms
Rooms that are not challenging to cool
The fact that it can cool rooms faster and to lower temperatures applies to smaller rooms and rooms that are not very difficult to cool just as much as it does to larger more difficult to cool rooms.
2023 Update:
In the past, we recommended the LP1419IVSM as the best portable AC unit you could buy because it had
A slightly higher SACC
And slightly better energy efficiency
than any other portable AC unit on the market.
That is no longer the case. Today, the Midea Duo (see it on Amazon) has the highest SACC and the best energy efficiency on the market.
And so we now recommend the Duo over the LP1419IVSM for the same reasons we recommended the LP14IVSM over its competition in the past. The Duo's market-leading SACC now allows it to cool faster and more efficiently than any other portable AC unit on the market.
Additional specifications and notes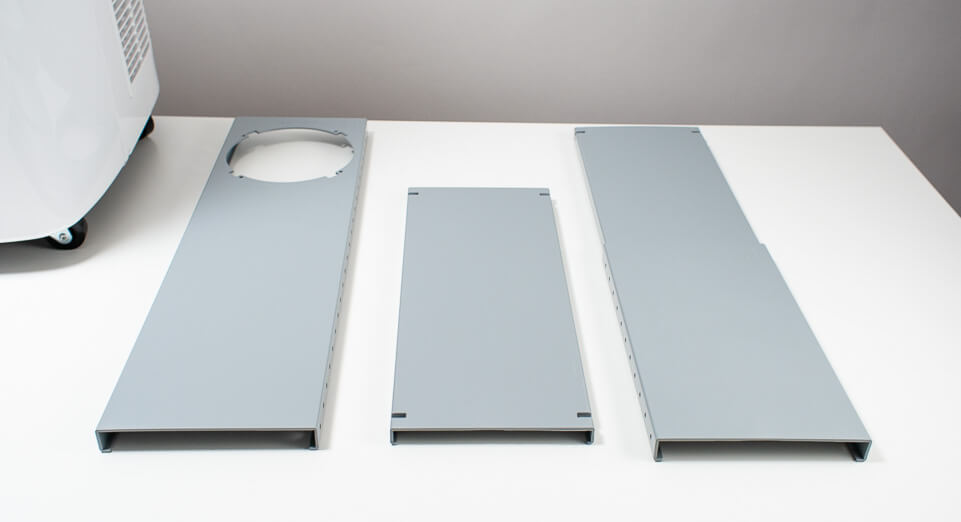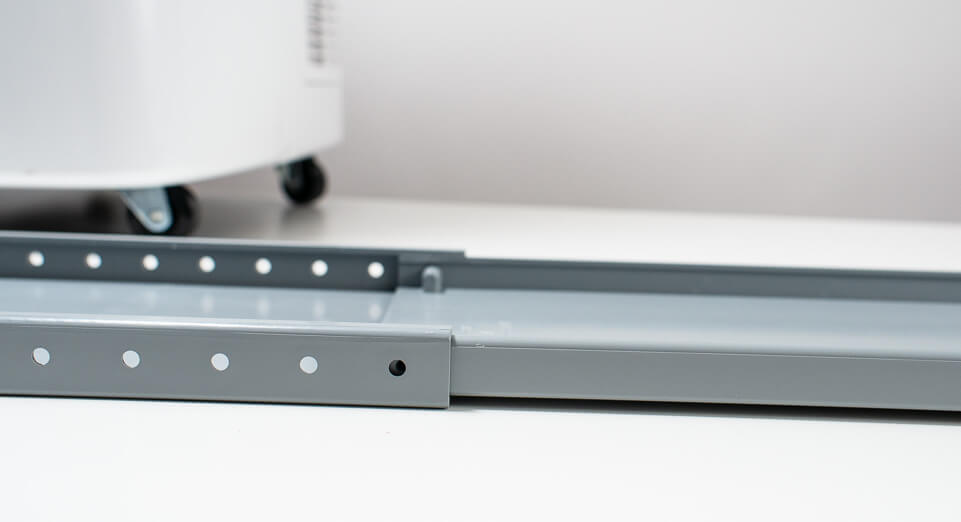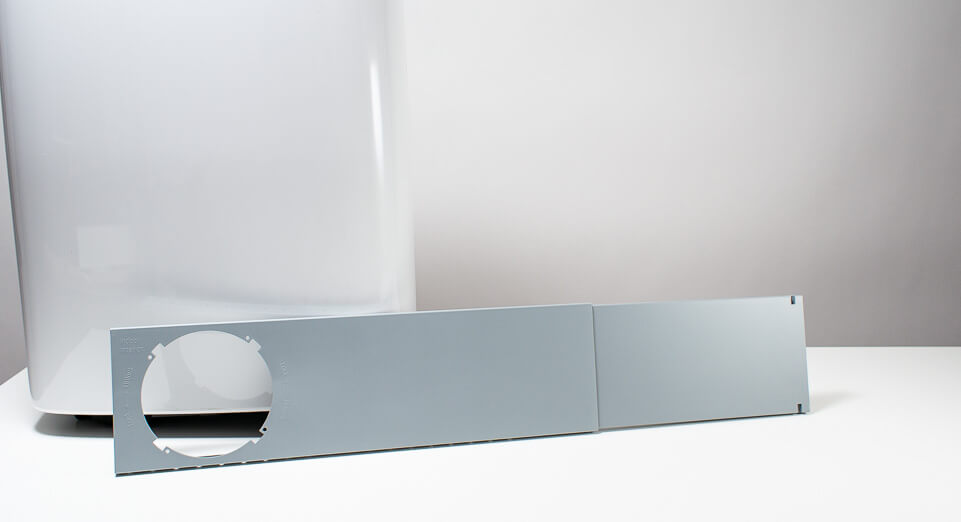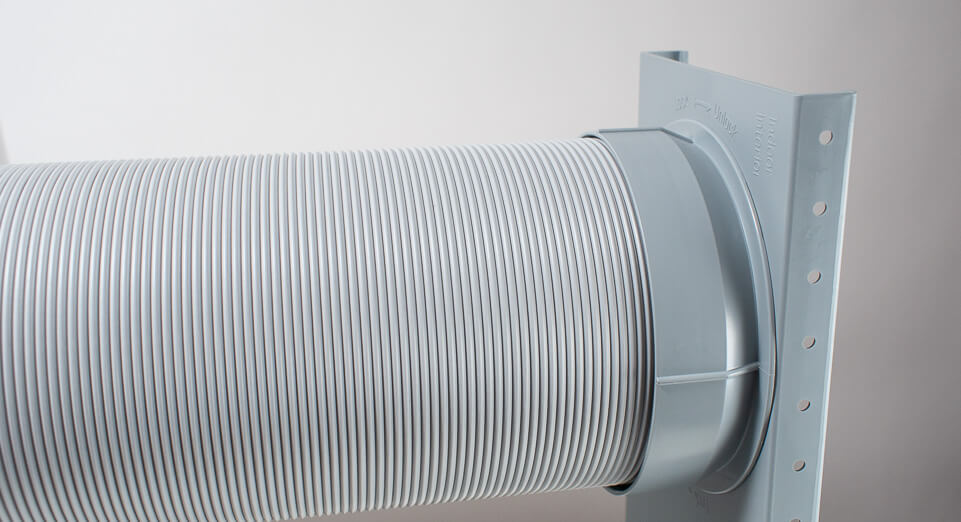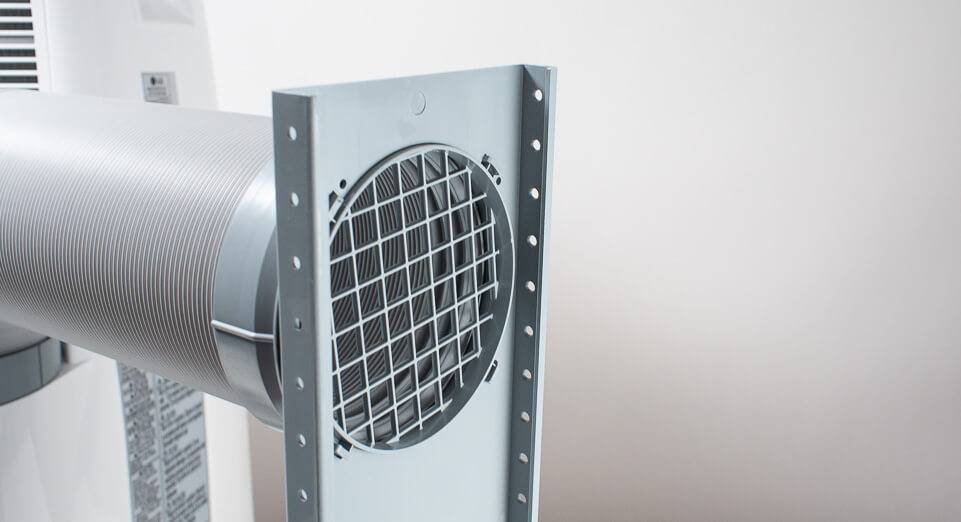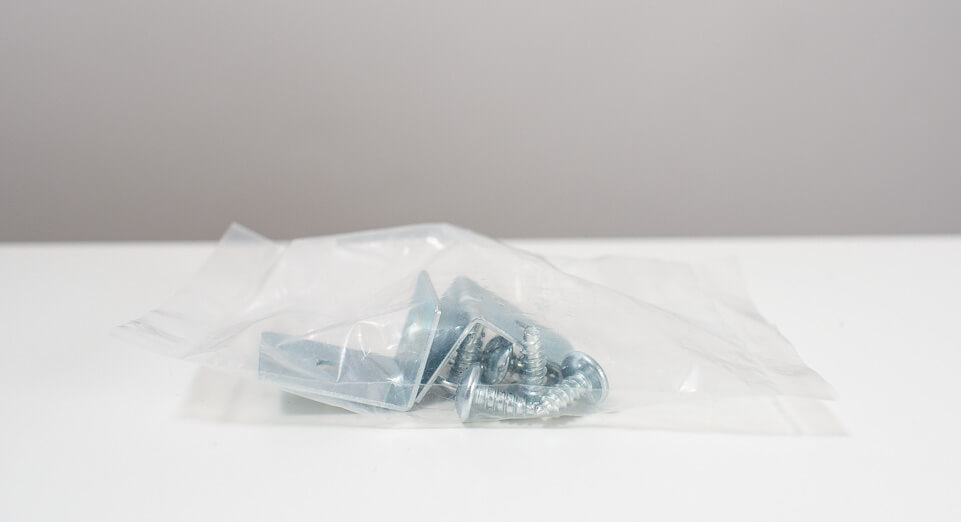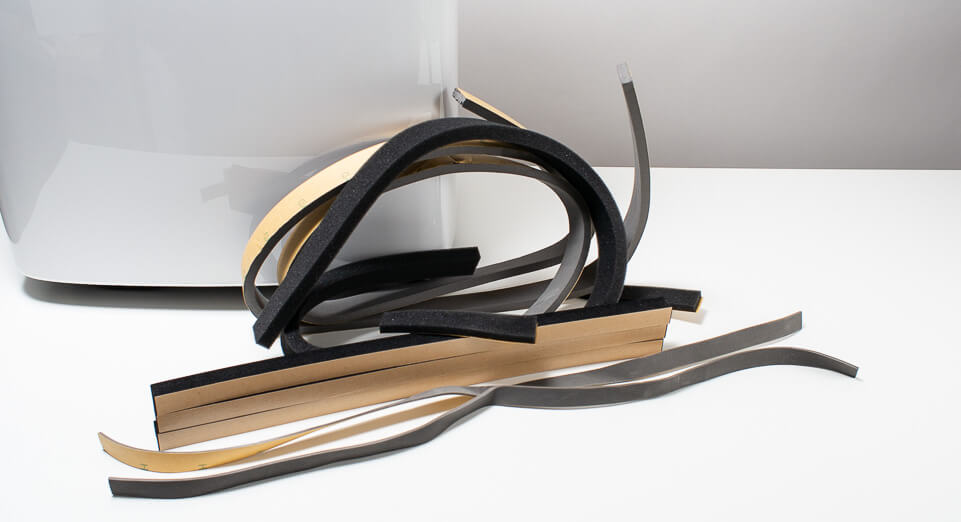 Window Kit Included Parts – 3x window kit parts (primary bracket, long ext [C], short ext [B]), 2x security brackets, 4x type j screws, 2x type k screws
Window Kit Adjustment – holes are 1 inch apart
Window Kit Min - 23" (no cutting) (spec = 23")
Window Kit Max – (spec = 60")
A + B with holes lined up (to insert screw) with no cutting - 23 9/16" minimum to 37 3/16" max
A + C... - 34.5" to 44 1/4"
A + B + C… - 46" to 58 9/16"
A + B + C with pieces just lying inside each other and not secured – would need to drill into plastic and put custom screws to secure them – 60 1/4"
Weather stripping included – yes – very extensive - 2x adhesive long foam weather seals, 1x non-adhesive long, 2x adhesive short foam weather seals, 3x adhesive 3/4 in thick hard foam shims, 2x adhesive 1/8 in thick foam seals
Notes
Some units have less window kit parts – i.e. less extensions – which makes installation more difficult in certain windows (because you may not be able to extend the kit to the exact width/height you need). The LP1419IVSM has just about as extensive of a window kit as you will find on the market. Its kit can easily be installed in most windows.
Most units do not have nearly as much weather stripping included. The NewAir NAC14KWH02, for example, comes with no weather stripping at all.
End Adapters – pre-installed? - yes
AC Side Hose Connection – permanently attached
Window Kit Side Hose Connection – align tabs on end adapter of hose with slots in window bracket, push in, rotate slightly counterclockwise to lock in place
Hose Min/Max – 17 to 62"
Notes
Hose length is just about the same for all portable AC units – even 8,000 and 10,000 BTU units have just as long a hose, on average.
The LP1419IVSM is the only unit on the market, however, with its exhaust hose permanently attached to its body.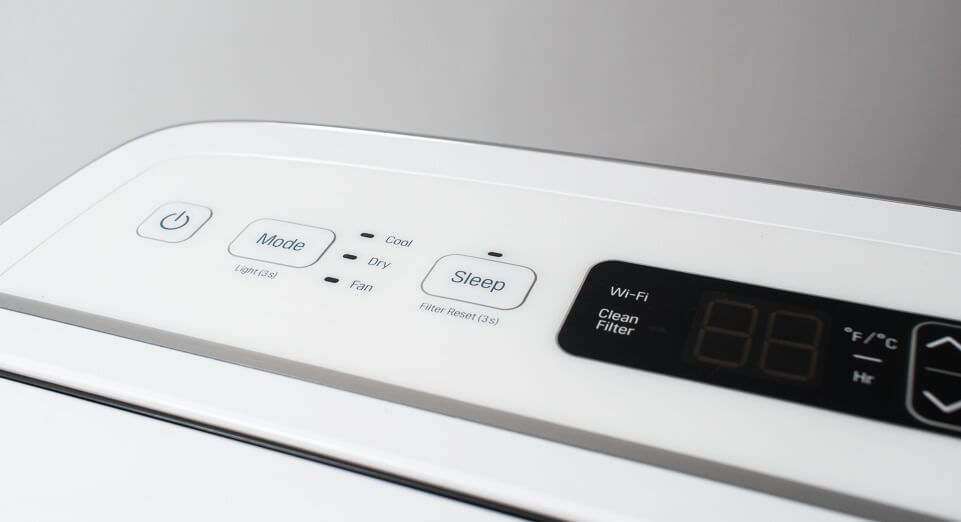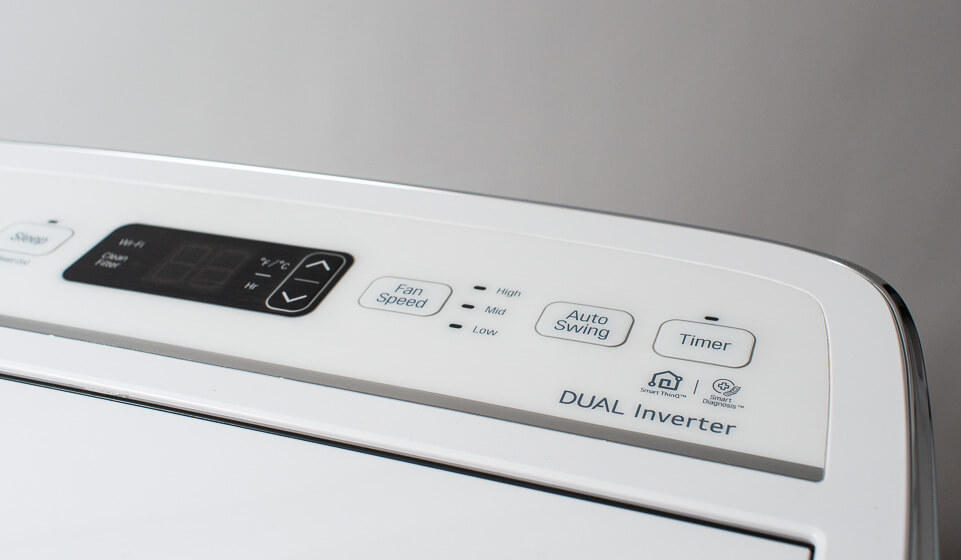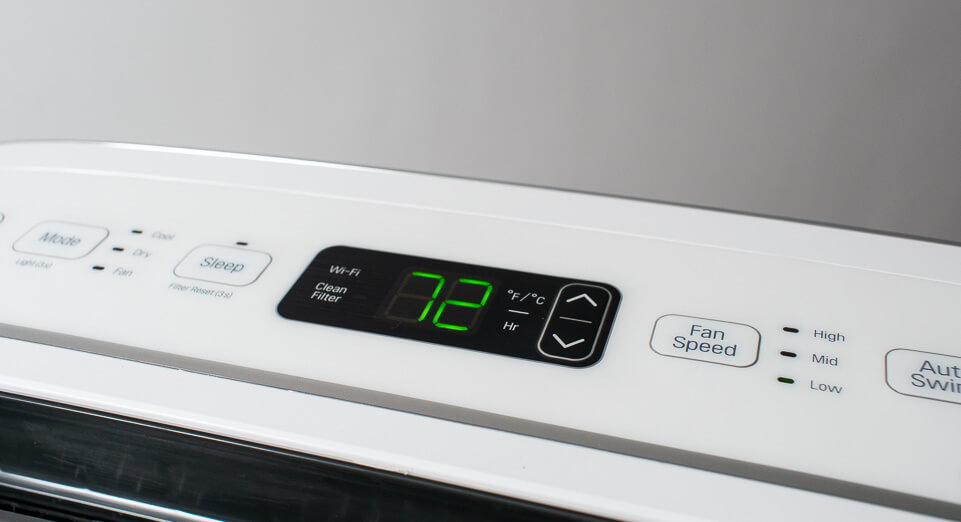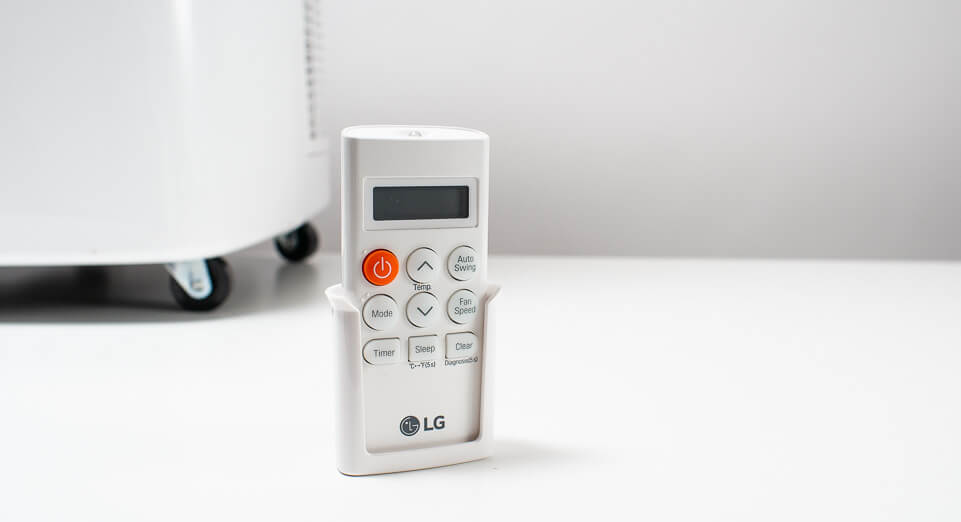 Modes – cool, dry, fan
Set temp range - 60 to 86° F
Fan speeds - 3
Timer - pressing timer button repeatedly cycles between 1 to 24hr timer in 1 hr increments Lights turn off - yes, press mode button for 3 seconds to alternate between 100%, 50%, and off brightness
Notes
All portable AC units have the same three modes – cool, dry, and fan only. Most have a timer that works exactly the way the LP1419IVSM's timer works.
The LP1419IVSM does give you the ability to turn its control panel lights off – something that most other models do not allow you to do.
Dehumidifier mode pints/day – 163.2 pints/day
Drainage options - single drain plug at back bottom of unit
Drain hose – no - no mention of even optional hose
Notes
The LP1419IVSM can remove more pints of moisture from the air per day than any other portable AC unit on the market. For comparison, the next best unit for this purpose is the NewAir NAC14KWH02 which removes 117 pints of moisture per day.
The pints/day for other 14,000 BTU models is even less. The LG LP1417GSR, for example, can remove only 74 pints of moisture per day.
Top filter (evaporator) - very easy to remove both upper and lower - no screws
Bottom filter (condenser) – see above
Notes
Filter cleaning (vacuuming and/or washing) is part of regular portable AC maintenance (should be done about once every 2 weeks). Most units have two filters – one for the evaporator and one for the condenser.
How difficult it is to access these filters varies model to model. The LG LP1417GSR's filters are easy to access – the grilles holding them in place pop right out of the unit's body and the filters themselves pop right out of the grilles.
Some units, like the Honeywell HL14CESWB, require you to unscrew at least one of the grilles holding the filters. This adds time and difficulty to the process of removing and cleaning the filters. 
Add a Comment
Have a question or comment? Let us know below.
Comments (14)
I just bought and installed my unit and am surprised how loud it can get. As your YouTube review states, both the fan and compressor can get very noisy.
I still love my unit. And the loud noise is not as bad as trying to sleep in a humid environment at over 30 degrees Celsius. Your reviews are amazingly educational. Thank you very much for all your work.
This article misses the elephant in the room in that once the room is cooled and the unit continues to run, this dual inverter unit then REALLY becomes efficient as compared to the competition; instead of turning the compressor on/off to control temperature, drawing 10-12 amps or nothing, which is really inefficient, this unit it just slows the compressor down and draws a lot less current going forward.
Am curious about more information around the water tank and drainage option. How large is the water tank and if not draining the AC, how long will it function before stopping the cool on etc, New York average . (Our current AC requires a hose to be attached 24/7 or the cooling will stop functioning after 2 hours. We live in Montreal and not the tropicals.)
Big question: I am going to be running my portable ac off of a inverter generator and I would prefer to not have a huge to have a unit that requires a huge starting surge. Conventional compressor motors require a large surge in power. The LP1419IVSM uses an inverter compressor motor which I believe does not require the large power surge to start. Do you know what the starting power requirement in watts or amps is for this unit??